Store Closing!!! All Sales Final.
Login
Log in if you have an account
Register
By creating an account with our store, you will be able to move through the checkout process faster, store multiple addresses, view and track your orders in your account, and more.
Create an account
How to Choose Knitting Needles
14 Feb 2020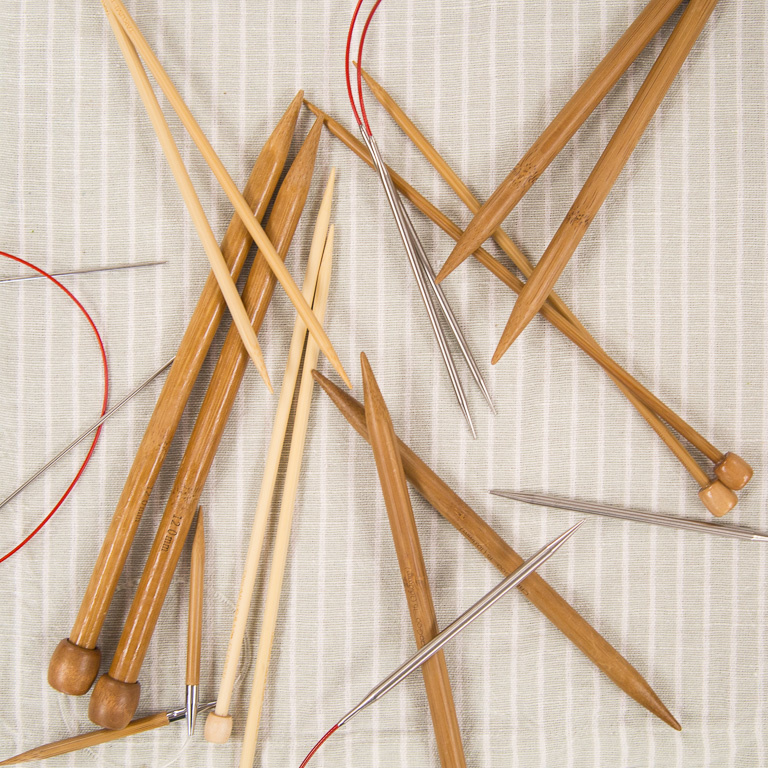 You've got the pattern!  You've got the yarn!  You are all ready to cast on!  You reach for your needles ... but wait, are these the best choice for this project?  There are many things to consider when choosing knitting needles.
Double Points, Straights, or Circulars?  Plastic, Wood or Metal? So many options!
Let's start with what TYPE of needles you'll need for your project.
Double Points: Double Point Needles or DPNs are usually between 5-8" long with points on both ends. They are used for smaller in the round knitting like hats, socks, and sleeves. You can also use them to make I-Cord easily.
Straights: Straight Needles are the type that most people are familiar with. They are usually between 8-10" long, even though they can be much longer. They have a point on one end and a stopper on the other. These are used for flat knitting like a scarf.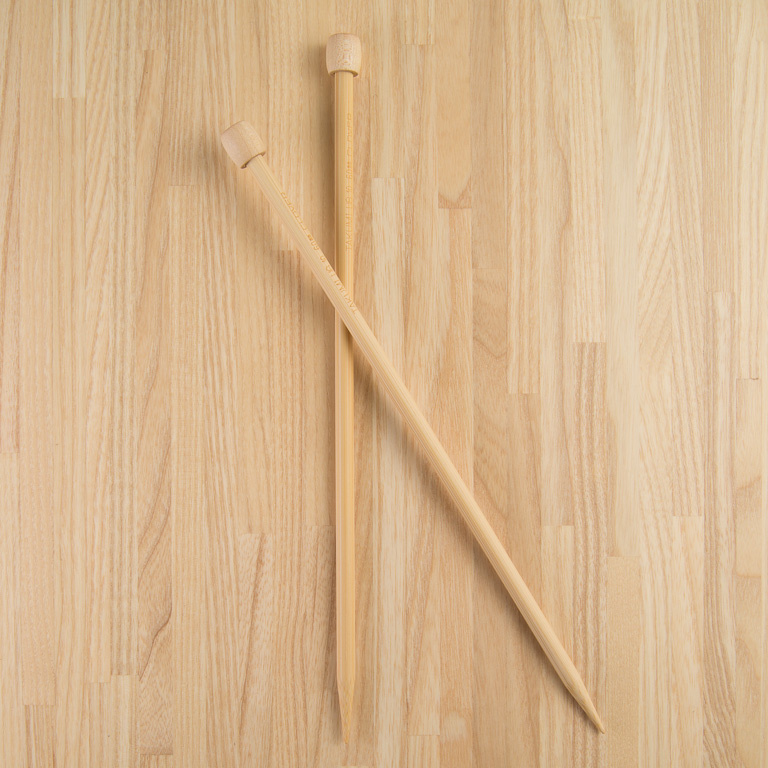 Circulars: Circular Needles are the most versatile needles. They can be used for both flat and circular knitting. With two needles attached by a cord, they can range from 9"-60" long. This is great for larger items such as blankets because the cord will easily hold the multitude of stitches required. Circular Needles come in FIXED (meaning the cord is permanently attached) or INTERCHANGEABLE (where you can change out cord lengths for any size needle). One of the most important things to look for in Circular Needles is a smooth join between the needle and the cord. This provides for a smooth knitting action. 
Now that you know what type of needles you'll need, let's look at MATERIAL.
Plastic: This is the most inexpensive material making it a good option for the budget minded. However, plastic can be frustrating for beginners because they tend to be either too slippery (stitches fly off) or too sticky (stitches seem not to want to move).
Wood: There are varying types of wood that knitting needles can be made of - from bamboo to cherry. Want a little more grab for that slippery silk yarn? Use some bamboo needles without a super smooth coating. For less stick, use a smoother finish bamboo like Chiaogoo Patina needles. Some people prefer wood needles because they warm more to the hands unlike metal.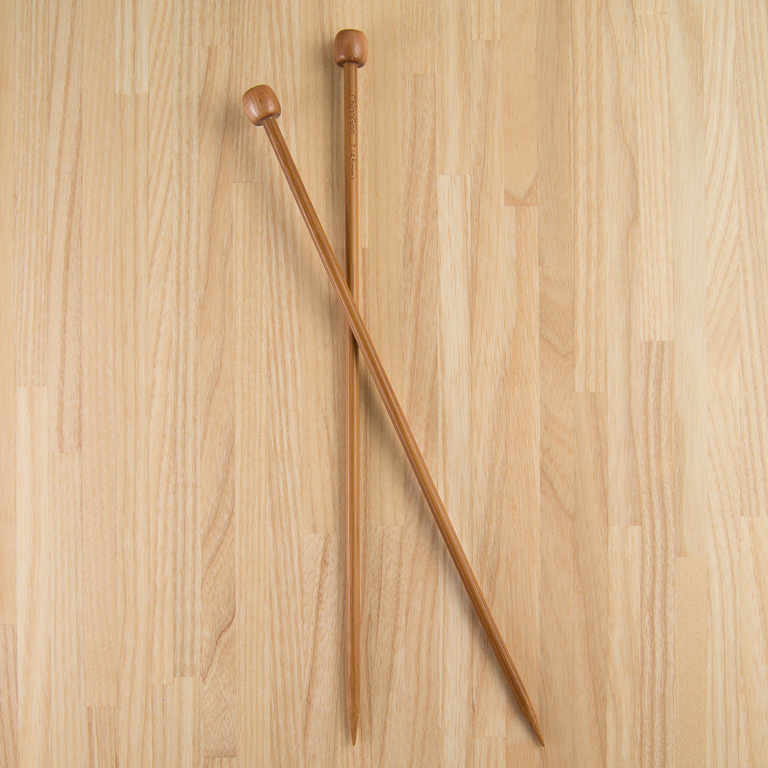 Metal: Aluminum is what a lot of those knitting needles that you got from grandmother are made from. These days there are more options from that trusted aluminum to stainless steel. One great advantage of metal needles is that the points won't wear out with use. Also, their smooth finish makes those stitches fly off the needles. The points can even come in sharper tips - making lace knitting easier.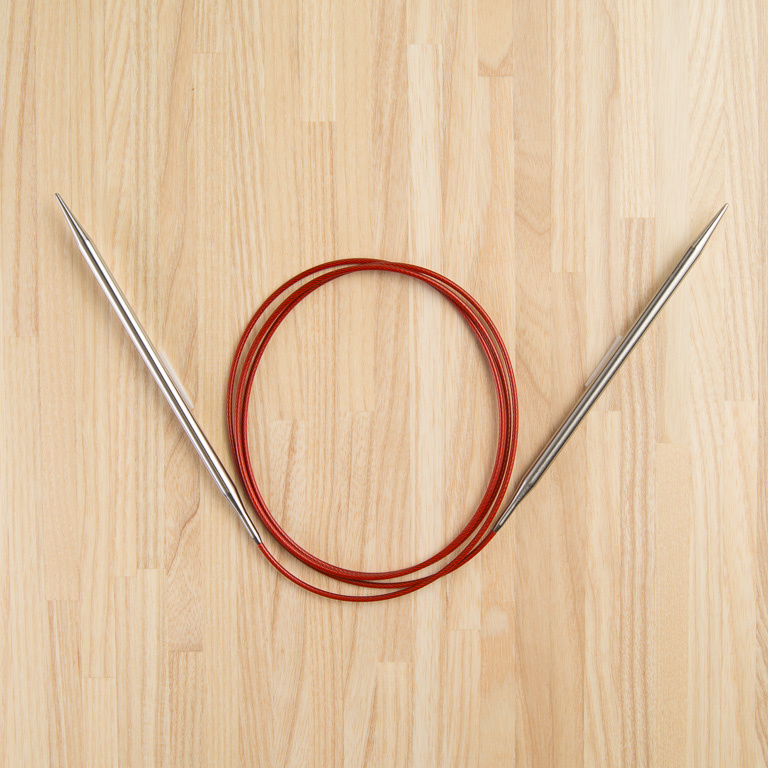 Understanding needle types and materials will help you make the best choice for your project.  Don't be afraid to experiment by trying different needles with different yarns to see how it affects the tension and resulting fabric.  Having the right tools for the job is the first step to success!
Make Stuff. Have Fun. Stay Curious!
Holly